What are the safest areas in Indianapolis? That is a question we get quite often from first time homebuyers and out-of-state clients that are moving to the Indy area. Recently, Indianapolis has been redeveloping many areas of the downtown sector, including neighborhoods like Fountain Square, Kennedy King, Old Northside, Bates Hendricks, and many more! These are just a few of the safest places to live in Indianapolis. We are seeing more and more families move to the downtown area because of lowering crime rates, safer streets, and school improvements.
However, there are still many popular areas in the suburbs of Indianapolis that warrant themselves the title of "safest places to live" in the area. Those areas include Carmel, Fishers, Zionsville, Westfield, Broad Ripple, and Brownsburg to just name a few. Carmel, IN was recently ranked as the fourth safest city to raise a family in all of the United States.
When looking at the neighborhood crime map of Indiana, you can see that Indianapolis still has some areas of high crime rates or crime reports. This Indiana Crime Rate by City Map is a good point of reference along with crime map google and zillow crime maps.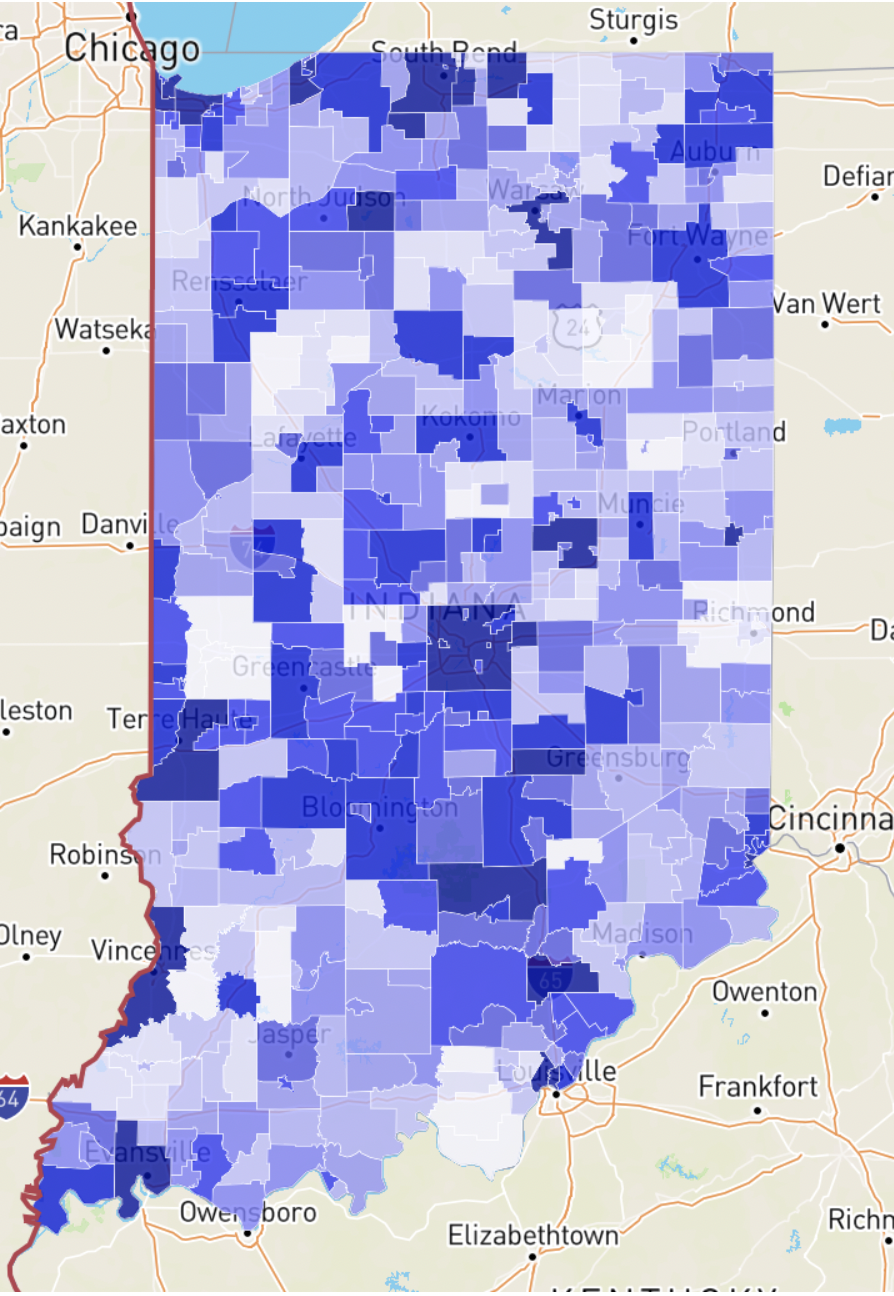 For more information on the safest places to live in Indianapolis, reach out to one of our agents today and we would love to help you and your family get into the area you feel is best suited for you and your family!