The housing market crash back in the 2008-2010 has many people trying to make when the next housing crash prediction will take place. With movies like "The Big Short", who wouldn't want a piece of that pie? While the housing market predictions for 2020 are behind us, lets take a peak at the housing market predictions for 2021 and beyond.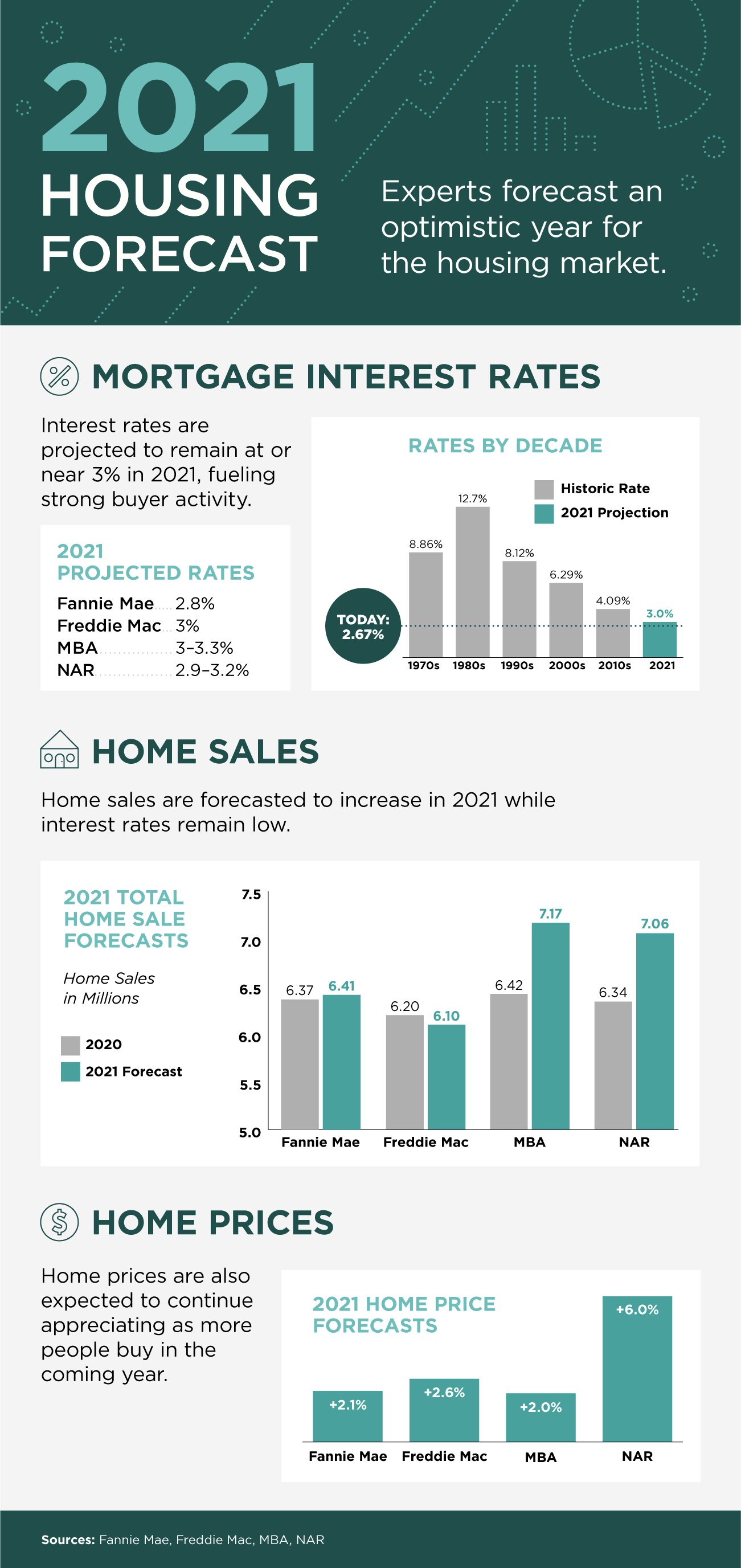 The real estate forecast for 2021 is looking bright! As you can see by this graph above, home sales are projected to increase in 2021 with prices continuing to rise by at least a 2% national clip. We have seen already in January 2020 vs January 2021 an increase of 16.4% in sales price here in the Indianapolis market! Mortgage interest rates are the lowest we have seen in years, making it more affordable to still purchase a new home, even with the rising prices.
A common question I get is, will house prices drop soon? With the 2020 pandemic sending our economy into a recession, most would think this would spin the real estate market as well. Interestingly enough, only in the housing crash of 2008 did we see home prices depreciate during a recession (slightly in 1991 as well). With that said, in todays recession we are seeing home prices continue to increase because of the imbalance of supply and demand. There is not enough inventory on the market to keep up with the demand, especially here locally. This market looks very different than it did back in 2007-2008. With supply as low as it is, demand as strong as it is, and interest rates at historic lows, there is no sign of a slow down in the housing market.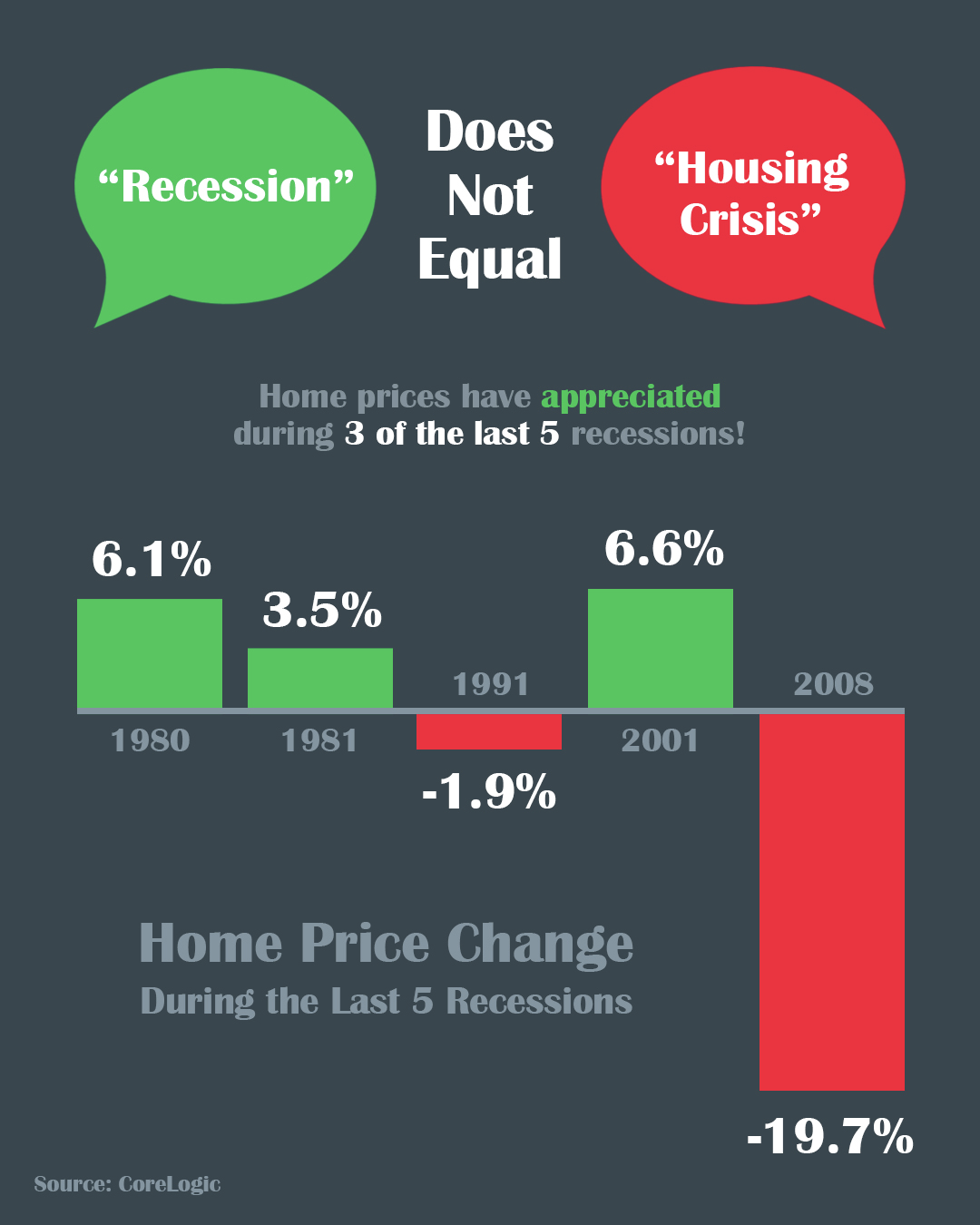 So what about the housing forecast in 5 years. Lets say the year is 2025 and we are trying to predict if the housing market will crash then. Well at this point, we don't have a crystal ball to tell whether that would be the case or not, but what we do know is the economic signs to look for to help predict that. In our next post, next week we will tackle the housing crash of 2008 and those signs to look for! Stay tuned.